2014 marked thirty years of the TED conference. For this special occasion, we conceived a social space that paid homage to this milestone. The brief was to keep the space rooted in a coffee shop. We imagined a coffee shop of the future, complete with a robot that "wrote" the best quotes of the TED conference from the last thirty years. Over the course of the conference, our Target experience featured activations including handwriting analyses and a live artist drawing portraits comprised of hand-drawn words.
In addition to several surprise-and-delight moments that tell the story of TED and Target, we had a robot writing tweets in script handwriting, Graphologists analyzing guest handwriting, and a typography artist creating a mural out of quotes and speeches.
HANDWRITING ROBOT BAR:
The ream of paper that the robot was writing on moved across the full length of the cafe bar, letting guests read the TED social chatter in real time while sipping their coffees.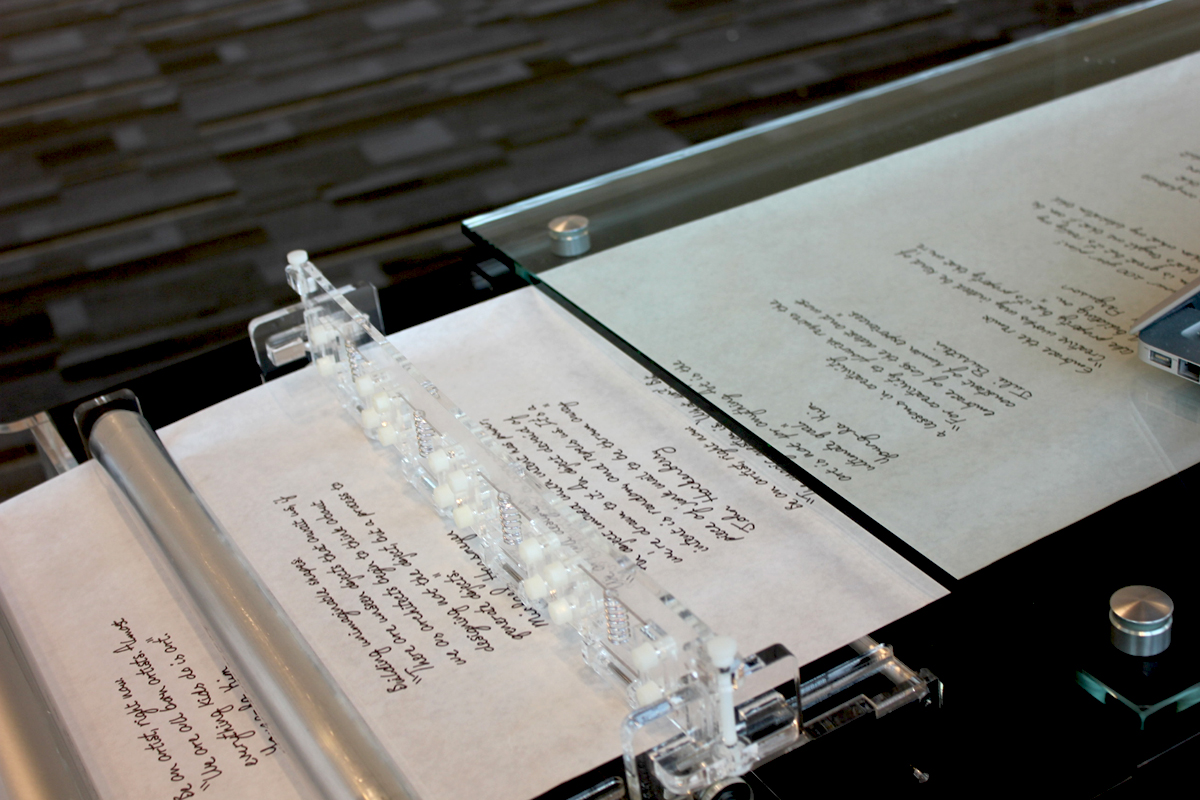 GRAPHOLOGIST AREA:
Graphology, aka handwriting analysis, involves studying handwriting to infer a writer's character traits and personality style. It's been used to shed light on personal issues, vocational strengths, and relationship styles.

We put together 8 categories that all TED attendees would be placed in and then gave them a corresponding writing utensil with a mini scroll that broke down the category.